See on Scoop.it – RESEARCH CAPACITY-BUILDING IN AFRICA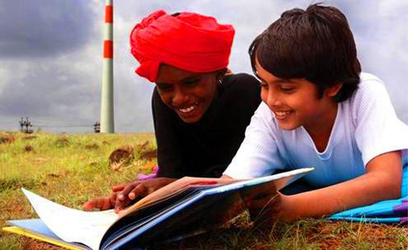 India has several private educational institutions but none that are world standard or even attempting to be so. Government restrictions on operations prevent the truly-ambitious– from an academic viewpoint – from investing in education. At least two wealthy individuals in India have plans to invest $1 billion each to create world-class private universities, but they are holding off for reasons that are not hard to understand.
As competition from emerging countries is on the rise for the Indian information technology (IT) industry, it is time to improve the sector, said President Pranab Mukherjee.
"Though India has an important position in the global IT and IT-enabled services, its prominence is being challenged by new emerging economies. We have to therefore, improve the competitiveness of this sector," he said.
"Research and development (R&D) is the basic constituent of promoting innovation. The culture of research needs to be further augmented. Only about 6,000 patent applications were filed by Indians in 2010, which is a mere 0.3 per cent of the total applications filed in the world. India spends only 0.9 per cent of GDP on R&D whereas China spends about 1.2 per cent, the UK 1.7 per cent and Israel 4.3 per cent," he said.
Click headline to read more–
Nevermore Sithole's insight:
India needs private sector investment in education, research
See on ictpost.com