See on Scoop.it – RESEARCH CAPACITY-BUILDING IN AFRICA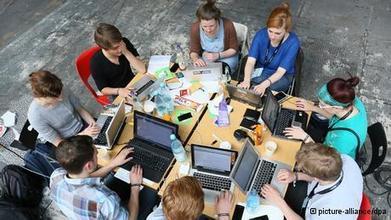 "The Internet is new territory for all of us," said German Chancellor Angela Merkel this summer, prompting frowns and sneers across the Internet community.
Not surprisingly, a debate ensued on Twitter under the hashtag #neuland, or "new territory." Digitalization has long become a part of daily life in Germany, of course – our lives and homes are permeated by technology. The only digitally unchartered territory remains in public policy. That's why the few politicians who focus on digital questions as well as Internet activists have been campaigning for a Ministry of Digital Affairs.
Currently, all thing digital end up at the desk of the State Minister for Cultural and Media Affairs, a position within the Interior Ministry. It's a department with much expertise in opera buildings and film festivals. But the Internet? Not an important point on the agenda.
Some conservative politicians have meanwhile joined in the calls for the establishment of an Internet department of some sort. Philipp Missfelder, chairman of the CDU/CSU youth organization Junge Union (JU), is one of them.
Click headline to read more–
Nevermore Sithole's insight:
See on www.dw.de