See on Scoop.it – NGOs in Human Rights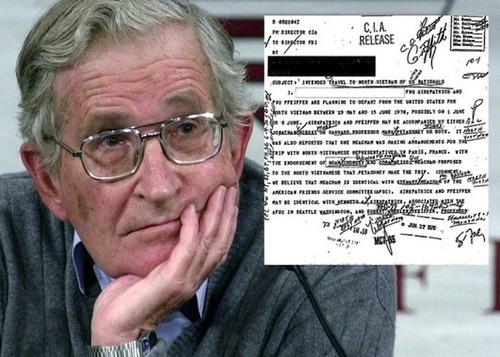 For years, the Central Intelligence Agency denied it had a secret file on MIT professor and famed dissident Noam Chomsky. But a new government disclosure obtained by The Cable reveals for the first time that the agency did in fact gather records on the anti-war iconoclast during his heyday in the 1970s.
The disclosure also reveals that Chomsky's entire CIA file was scrubbed from Langley's archives, raising questions as to when the file was destroyed and under what authority.
The breakthrough in the search for Chomsky's CIA file comes in the form of a Freedom of Information Act (FOIA) request to the Federal Bureau of Investigation. For years, FOIA requests to the CIA garnered the same denial: "We did not locate any records responsive to your request." The denials were never entirely credible, given Chomsky's brazen anti-war activism in the 60s and 70s — and the CIA's well-documented track record of domestic espionage in the Vietnam era. But the CIA kept denying, and many took the agency at its word.
Now, a public records request by Chomsky biographer Fredric Maxwell reveals a memo between the CIA and the FBI that confirms the existence of a CIA file on Chomsky.
Click headline to read more–
Nevermore Sithole's insight:
See on thecable.foreignpolicy.com