See on Scoop.it – NGOs in Human Rights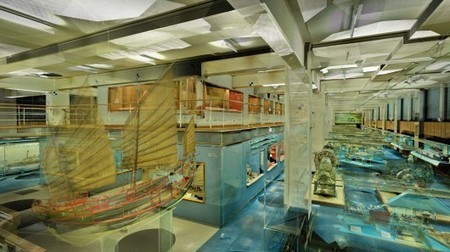 At least one writer at Gizmag was saddened when the Science Museum in London removed its famous Shipping Gallery. Closed in May 2012, the venue of many a childhood rainy Sunday will be replaced by the new Information Age exhibit, which opens in September 2014. However, though the Shipping Gallery is gone, it's also, paradoxically, still with us. That's because the Science Museum, with the help of the University College London and ScanLAB, has created a virtual version of the gallery to make the exhibit available to future generations.
The Shipping Gallery, which opened in 1963, was the largest gallery in the Science Museum and had remained largely unchanged since it opened. The entrance was a huge floor mural of a compass rose and beyond this was a two-tiered exhibition space of hundreds of exhibits chronicling maritime technology across time and space. It included exact models of everything from giant freighters to pedalos. There were hundreds of incredibly detailed models of passenger ships, ferries, dhows, row boats, and everything in between. The models of warships were so large and detailed that any single one of them would be the centerpiece in another museum.
And there were painstakingly crafted dioramas of English canal locks, dry dock construction, and even Noah's Ark still on the slipway. One area was given over to working models of ships' engines of all makes and principles. In one afternoon, it was possible to get a good grasp of nautical engineering and triple-expansion steam engines.
Click headline to read more, view pix and watch video clip–
Nevermore Sithole's insight:
See on www.gizmag.com